Imagination Meets Reality

Top-notch VR Development Services for Tomorrow!
Our Awesome Work Efficiency Meets Innovation: Supercharge Your Software Delivery with DevOps
We specialize in empowering businesses with streamlined development, seamless operations, and rapid deployment through our comprehensive DevOps solutions. In today's fast-paced digital landscape, organizations face increasing demands for agility, scalability, and reliability. That's where our DevOps expertise comes in. We understand the challenges you face in delivering high-quality software and applications efficiently while meeting tight deadlines.
Get Proposal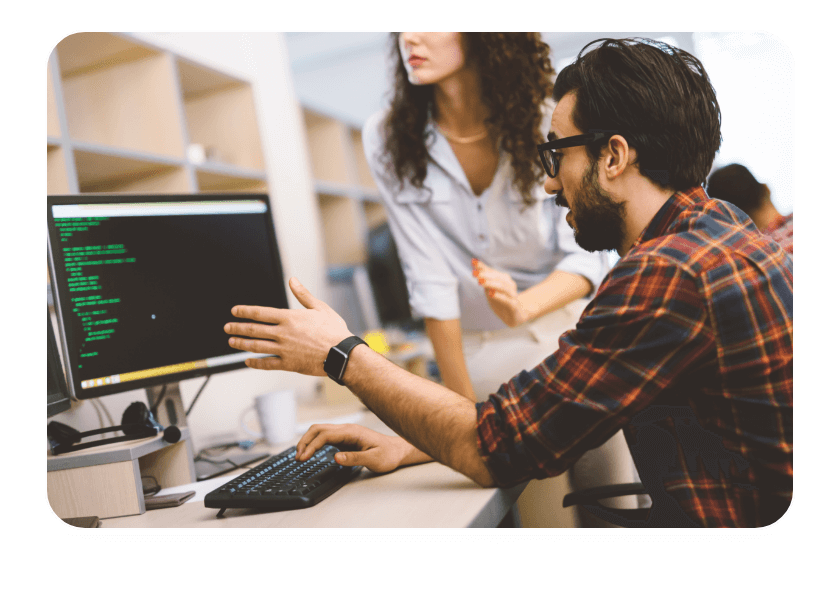 Our DevOps services cover a wide range of areas, including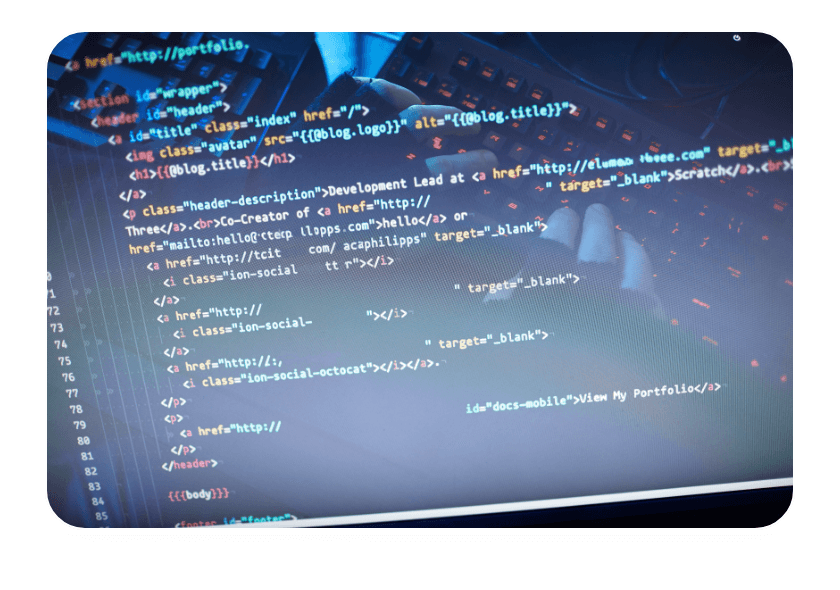 Unleash the Power of Collaboration:
Embrace DevOps for Agile Development!
With our DevOps services, we help you optimize your software delivery pipeline, accelerate time-to-market, and enhance the overall quality of your applications. By implementing industry best practices and leveraging cutting-edge tools, we enable you to automate processes, eliminate manual errors, and achieve faster, more frequent releases.
Get Proposal
Our Thoughts on DevOps Service
Revolutionize Your Development Lifecycle
Embrace DevOps and Drive Success
Experience the power of streamlined development, enhanced collaboration, and accelerated delivery with our DevOps services. Let us be your trusted partner in driving digital transformation and unlocking your organization's full potential. Contact us today to discuss how our DevOps experts can help you achieve operational excellence and stay ahead in today's dynamic market.
Get Proposal
Successful Project Requires a Perfect Process
01
Discovery and Assessment
We begin by thoroughly understanding your organization's existing development and operations processes, infrastructure, and goals. This allows us to assess your current state, identify pain points, and define the desired outcomes of the DevOps implementation.
02
Planning and Strategy
Based on the assessment, our experienced DevOps engineers work closely with your team to devise a tailored DevOps strategy. We collaborate to define the roadmap, goals, and key performance indicators (KPIs) that align with your business objectives. This includes identifying the tools, technologies, and automation frameworks that will be utilized.
03
Infrastructure Setup and Configuration
We assist in setting up the infrastructure required for your DevOps environment. This involves provisioning and configuring servers, containers, or cloud-based platforms, depending on your specific requirements. We leverage Infrastructure as Code (IaC) principles to ensure consistency, scalability, and version control.
04
Continuous Integration and Continuous Delivery (CI/CD) Pipeline
Our team builds a robust CI/CD pipeline tailored to your software development lifecycle. This includes setting up version control systems, automated build processes, testing frameworks, and deployment automation. We focus on creating an efficient feedback loop to catch issues early and enable rapid iteration.
05
Testing and Quality Assurance
We incorporate automated testing methodologies, such as unit testing, integration testing, and regression testing, into the CI/CD pipeline. This ensures that each code change is thoroughly tested, reducing the likelihood of bugs and enhancing the overall quality of your applications.
06
Monitoring and Performance Optimization
We implement comprehensive monitoring and logging solutions to track the health, performance, and availability of your applications. This allows us to proactively identify and address performance bottlenecks, security vulnerabilities, and other potential issues.
07
Security and Compliance
We integrate security practices into every stage of the development and operations lifecycle. This includes implementing secure coding standards, vulnerability scanning, and adherence to compliance regulations. We work closely with your security and compliance teams to ensure that your applications meet the required standards.
08
Continuous Improvement
DevOps is an ongoing process of continuous improvement. We conduct regular reviews, retrospectives, and analyses to identify areas for optimization. We leverage metrics and feedback to refine the CI/CD pipeline, streamline processes, and drive further efficiencies in your development and operations workflows.
As an app development agency in Melbourne, We have worked with big companies as well as start-ups, which gave us valuable insight into what all kinds of businesses need.

Our mission is to supply you with the skill set your digital project needs to succeed. If your idea is in its infancy, we recommend starting with us on a design sprint before the app development itself.