Taking Your App Ideas to the Drawing Board and Ultimately, to Your Audiences
What does it take to build a successful app? In our opinion, the best apps begin from some of the greatest ideas we've ever heard. Whether you've already polished up your next app idea, or require a bit of our input and expertise to help it along, our team at Appmart certainly knows a thing or two about bringing your app ideas to life. If you've already figured out the type of app you'd like built for your business, one of the next steps to figure out is what platform you'd like your app to be built on. Often, this boils down to a very purpose-driven approach towards Flutter development, especially if you anticipate a higher user base on either of the two ubiquitous platforms: iOS, and Android.
But what if you'd like to see your app capitalising a good market share on both? For cross-platform developments to work, plenty of clients believe this often requires double the expertise, and even more time spent on production. The good news is that this is far from the practical truth! At Appmart, our development teams are adept at Flutter app development methods, which help to build your app for both iOS and Android, in the same time it takes to piece an app together on either of these platforms. With this singular effort of development, our Flutter mobile app development team in Melbourne can certainly help you save on lengthy build times, so you get your app to market – for both iOS and Android users.
Using the Flutter Software Development Kit to Build Great Apps
Most of our clients understand that key among the Flutter Software Development Kit (SDK)'s features is its ability to allow mobile app developers cross-platform ability. While this is certainly a highly useful and productive feature, it helps to understand that the Flutter SDK is first and foremost, a mobile app development framework that provides convenient access to a library of resources that developers can use to build wonderful apps. And you can trust us when we say that when it comes to building your app, this involves not just convenient access to functionality, but impressive designs too.
If we've got you curious, our team for Flutter mobile application development and design in Melbourne, can certainly assist you to the best of their abilities. At Appmart, most of our clients are drawn to using the Flutter SDK as a way to improve on their app development time. This is especially handy when you've already plotted out your finances to factor in a set launch date for your app. We have worked with plenty of clients who have requested Flutter app development & designing just because they want to avoid doubling up on the effort by building for iOS and Android separately. What plenty of them may not have previously anticipated, is how our Flutter app development processes tend to bring out the best functionality and presentation within their apps as well.
Recognising Flutter SDK's Strengths By Considering the Alternatives
There's plenty of ways to build an app. Among the popular development frameworks you can consider for your task are Native app development, and web app development. Both will of course present their own unique strengths and features, especially if you take a purpose-driven approach to building your next app. However, it might help to develop an appreciation of what these separate frameworks can provide, to truly appreciate why Flutter mobile app development in Melbourne easily becomes the favoured option among Melbourne software developers. For a start, consider that Native app development frameworks are platform-specific, so you'll definitely need to build your app separately for iOS and Android, if you want to cover maximum market share for your next app idea. This certainly bumps up the time and cost it takes to build your app for both platforms. However, this isn't without producing considerable aesthetic and functional qualities that bring out the best for your app on either iOS or Android.
If you can spare the time and cash to build your app that way, consider that it may not always be the most effective way to produce a minimum viable product. If building an MVP for your app to gain traction among investors is what you need, then consider that some of our clients have seen fit to go with web app development methods instead. This would see your app idea built using web apps on a web browser. They certainly provide the functionality you need to bring your idea for an app to life. However, these may not offer the most aesthetically convincing platforms, especially if you want to impress your broader user base. With these two popular mobile app development frameworks for consideration, it's easy to see how a cross-platform solution can help tick off more boxes on your list, the next time you consider the best possible way to build an app.
Appmart Delivers Multidisciplinary Flutter App Development in Melbourne
Beyond providing expertise and familiarity with the Flutter SDK, our app development team can just as well assist if you need Flutter mobile application development in Melbourne. At Appmart, we provide our clients with comprehensive mobile app development services that take the different product life cycles of their app into consideration. What this means for you is that you will receive the best possible solutions and methods available, no matter what comes next for your brand new mobile app.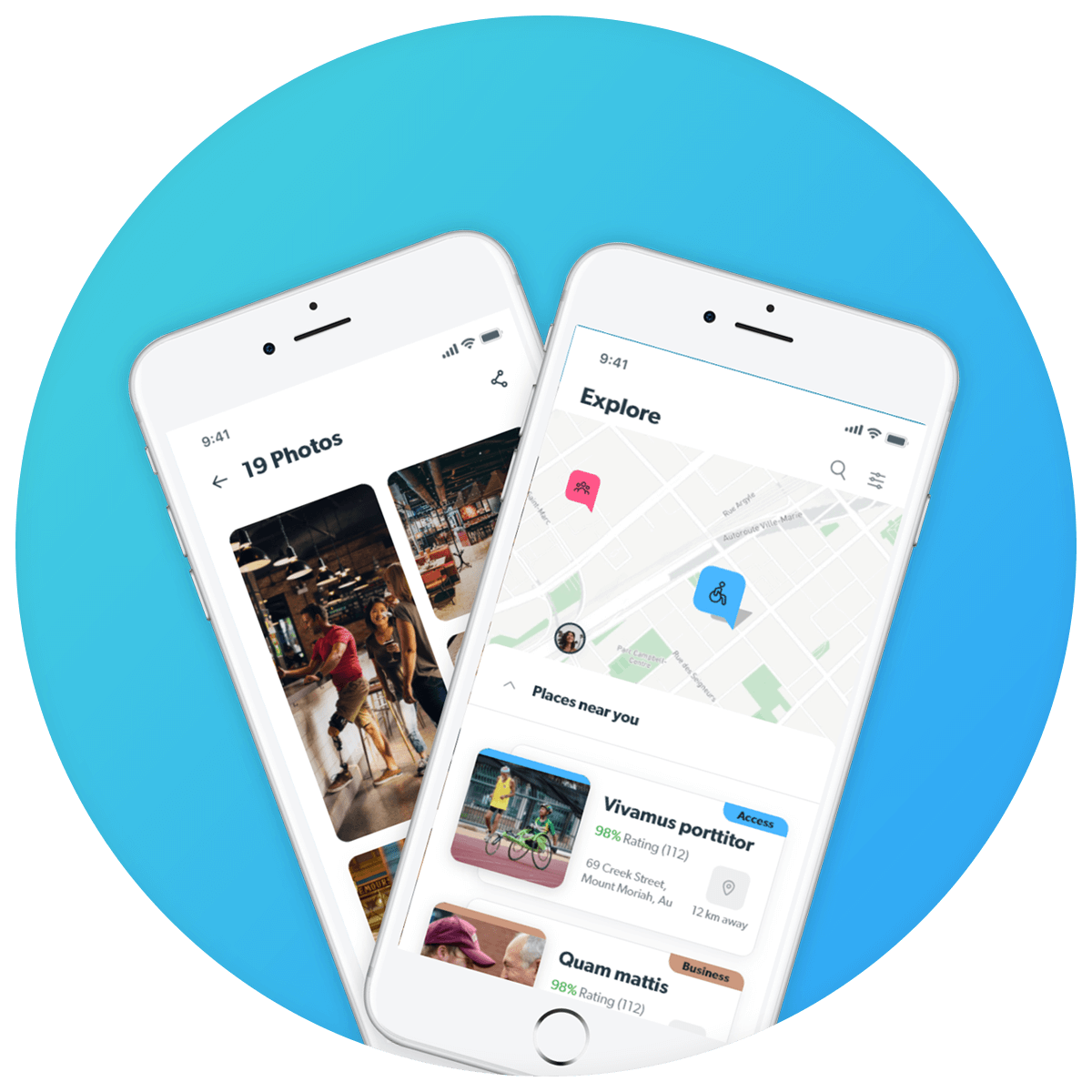 Whether you need your first app built from scratch, or your already completed app marketed and optimised, we can certainly assist. Our team at Appmart is composed of experienced Flutter app developers, flutter app designing team, as well as mobile app optimisation experts who can help to ensure maximum visibility for your product.
If what you need is cross-platform expertise for the development of your next mobile app, then you need to look no further than to our team at Appmart. With our leading experience and talent, our team can ensure the production of mobile apps that function great, and impress your audience base, no matter on iOS or Android.